Warning Label Project Examples
Miller Engineering specializes in the design and testing of product labels. This includes: on-product, attached to product, within operator manuals, within instruction manuals, on packaging and within packaging on individually wrapped package contents.
Provided herein are examples of labels designed and/or tested at Miller Engineering.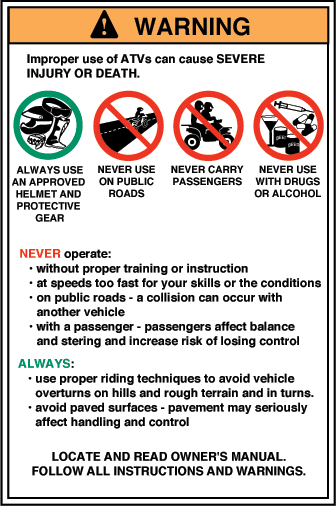 ATV Label
This label is required by the Consumer Product Safety Commission (CPSC) to appear on any all terrain vehicles (ATVs) sold in the USA in the past several years.
It was designed and tested at Miller Engineering through the cooperation of Honda, Yamaha, Polaris, Suzuki, and the CPSC.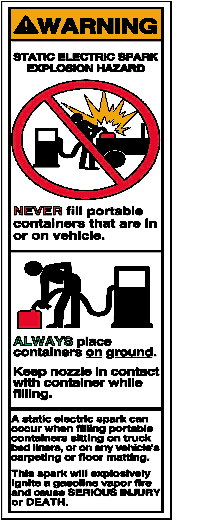 Fuel Pump Label
To address the hazard of portable fuel tanks which are left in or on the vehicle to fill, a manufacturer had Miller Engineering design and test this label.
It appears on fuel dispenser pumps throughout the country.
Material Handling Safety Label
Miller Engineering recently completed several tests and calculations in order to assess the safety parameters surrounding material handling and transportation for a multinational power management company.
Once we identified the hazards and defined the safe operating limits, we designed this label, which now appears on various pieces of material handling equipment around the globe.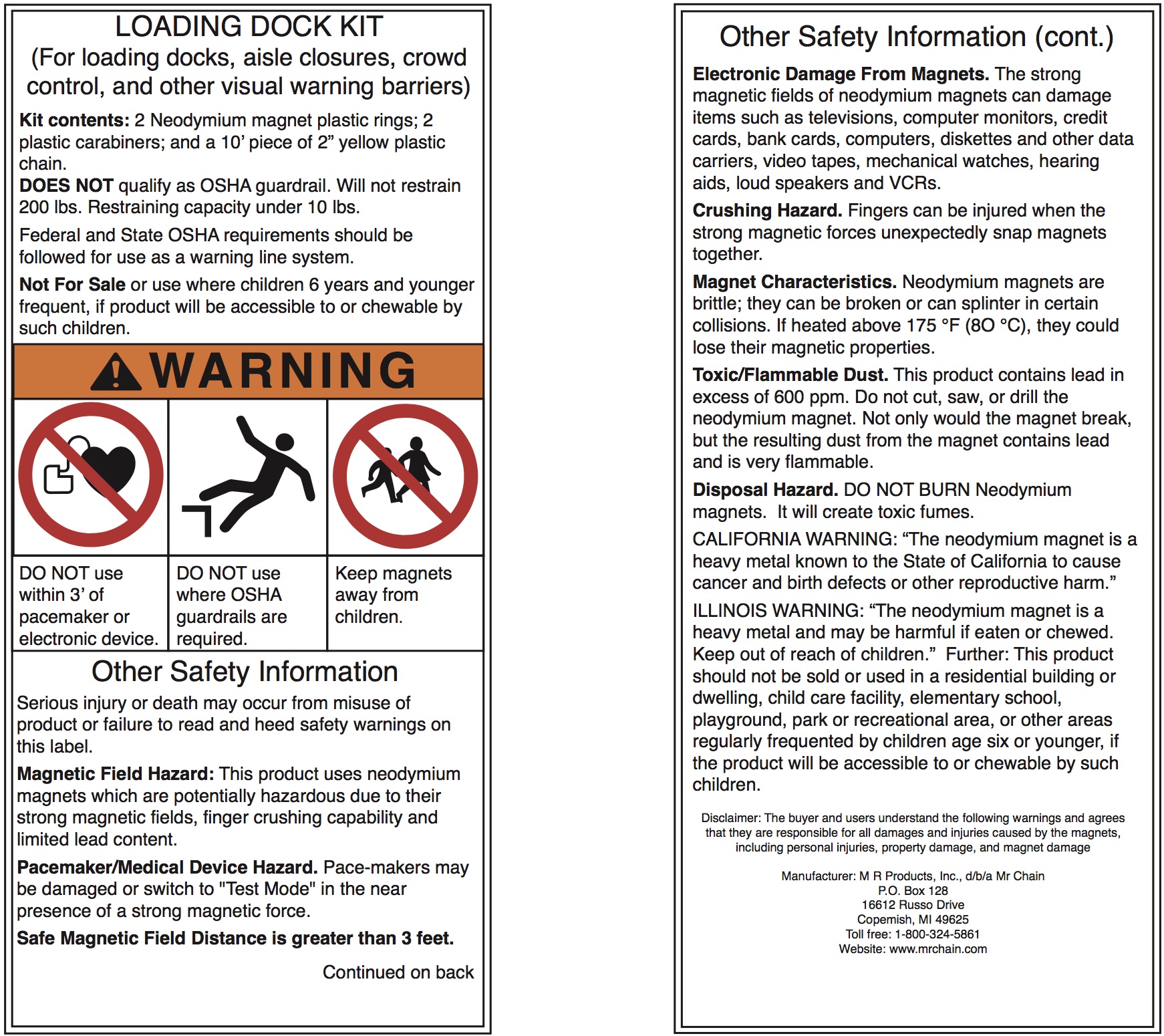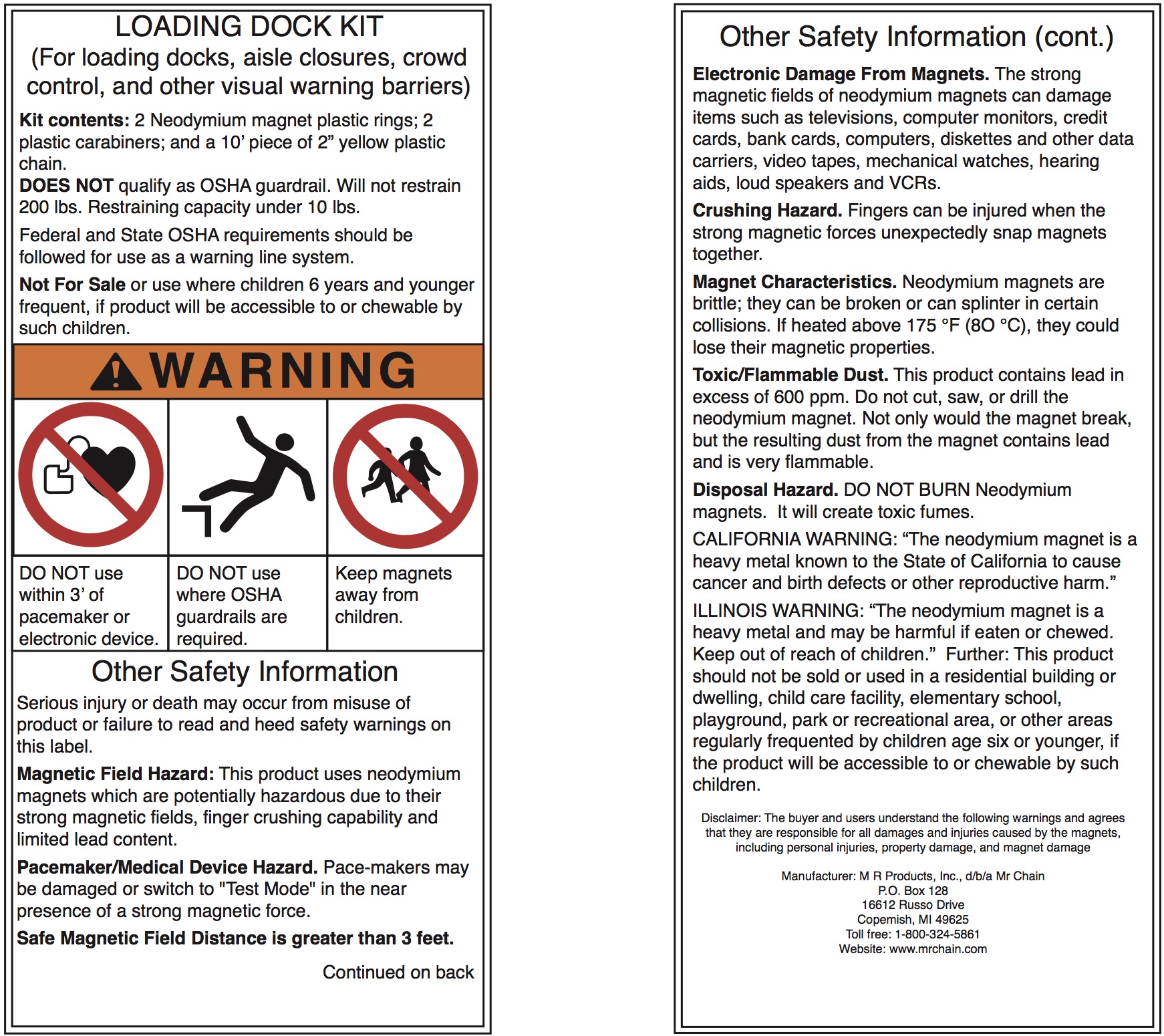 Magnet Warning Insert
To reduce the risks associated with the use of strong neodymium magnets, the leading manufacturer of magnetic plastic chains hired Miller Engineering to design this warning insert. We researched all potential hazards and communicated them according to all relevant standards.
This safety insert is now included inside the packaging of every unit sold.